A thoroughbred team for the Alexandra Park Apartments development
The development of the Alexandra Park Apartments is an exciting sign of the possibilities and innovations in building design for Auckland's booming residential apartment market.
Spread across 32,000 sqm, the development sits on the club's former Green Lane West carpark and overlooks the iconic Alexandra Park horse racing track. Once complete, Alexandra Park Apartments will feature three towers with 246 freehold apartments, close to 20 retail spaces, and a number of design features including public spaces, promenades and a central open plaza.
White Associates has been involved in the development of the Alexandra Park Apartments since its inception in mid-2014, and the team continues to be a key partner in the project's cost management and delivery.
Zoë Bashforth, White Associates Principal and project leader, says working on Alexandra Park is an opportunity to be involved with a new destination development, and allows the White Associates team to apply its fresh approach to cost management and exceptional project outcomes.
Project team:
Led by Zoë Bashforth, the Alexandra Park Apartments team includes Graham White, Konrad Trankels, Darin Bayer, Andrew Newlands and Muriel Gondipon.
White Associates services for Alexandra Park Apartments Buildings A & B include:
Provided pre and post-contract services for the two buildings

Cost managed the design throughout the design phase, ensuring that tenders were received within budget

Completed a thorough tender analysis process

Currently providing cost management services in the construction phase. 
Dominique Dowding, CEO of Auckland Trotting Club, on how White Associates is adding value to the development:
"I was brought on-board in late 2012 and my first task was to review the Park's portfolio. There was no master plan in place at the time, and we had already been given the title for 223 Greenlane Road, so when I considered my objectives which were to inject new life into the Park, to attract a new audience, and to tidy up our frontage, it wasn't long before I went to my go-to discipline: property development.

From day one, Konrad and Graham helped me to focus on the likely costs in the initial stages, prior to the design process getting underway. Having that advice and input early on provided me with the information and confidence I needed to form the feasibility study, which was instrumental in me gaining support from the Trotting Club's members – which was a critical component of the development's progression."
Dominique says her strategy was to create a destination-style urban village, and when the project went to the detailed master plan stage and subsequent design, White Associates became even more heavily involved.
"The White Associates team are extremely thorough, bringing a pragmatic and conservative view to every project. They are a highly collaborative team, without being a 'walk over', which is an important attribute to bring to the team, as pricing can make or break a commercial deal."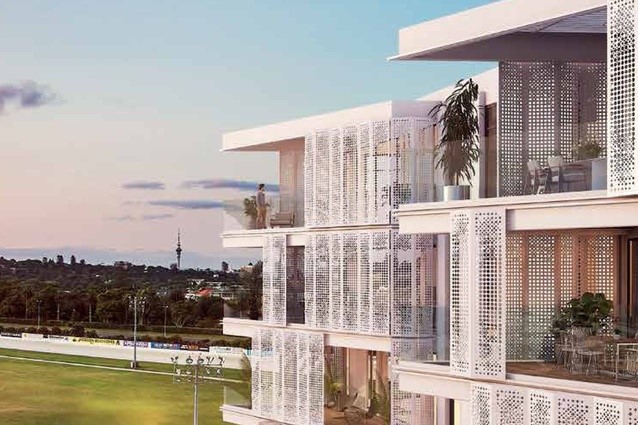 Exceptional sales demand underpins APA's commercial success
Demand for the Alexandra Park Apartments has been exceptionally strong, with over 75% of units in Building A sold down, and close to 40% for Building B which was released to the market more recently.
Dominique says that overall buyers have been predominantly owner-occupiers (80%), with some investor interest (20%) in the units in the second pricing tier.
"The fact that we've had such strong demand from owner-occupiers is reflective of the size, high specification, and location of the Park. We are creating a true urban village. This is a private, gated community, with a central location and picturesque Cornwall Park right across the road."
Dominique says 48% of buyers so far live within a 5km radius of the Park, and a further 23% live within 5-10km.
"Our buyers are people who love the area and are ready to move into an exciting new environment, but with all the comforts of the community they already know and love. So far, buyers are typically within the 40 – 59 year old age group, so these are discerning, social people who want to get out and enjoy the best of life, and make the most of what's right on their doorstep."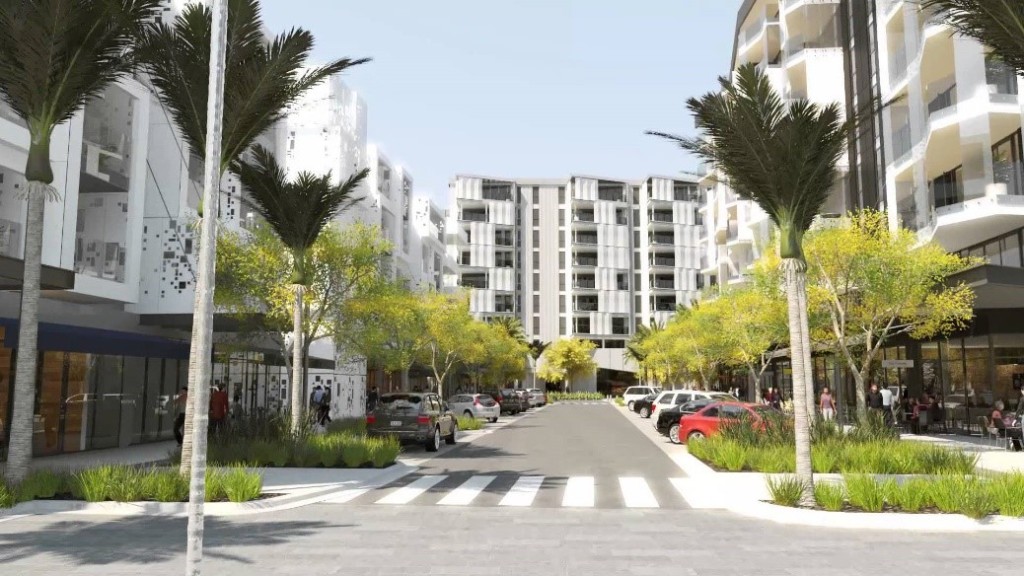 A fresh approach to Alexandra Park Apartments
Zoë says White Associates provides a fresh approach to construction cost management, with high levels of client service.
"Our cost planning service for the Alexandra Park project has been of unequivocal quality, providing a level of accuracy to the client that allowed sound decisions to be made over design choices in a timely manner. A measure of success for our cost plans is that tenders are received within budget and that a contract is awarded within budget. To this end the cost planning for the projects at Alexandra Park has been very successful."
Zoë says the development's unique location and unfailing attention to detail and specification makes it a stand out offer in the market:
"The Alexandra Park development is a destination in its own right, combining high quality apartments and townhouses with luxurious retail and dining facilities, creating a lifestyle which is completely unique in Auckland.

The location means that the development appeals to a diverse range of people as it is only a short commute into the CBD and is also situated in Epsom's double Grammar school zone. The thrilling ambience of the racecourse is undoubtedly the USP for the development."
Market conditions create more pressure for projects to stack up
The pricing pressures faced by the construction and development industry are no secret. From skilled labour shortages to rises in material costs, there are some challenges for developers even in the face of incredible demand for residential properties.
Zoë says, "We are commonly finding that the biggest challenge faced by many developers at the moment is the volatility in the sub-contractor market, a consequence of the current construction boom we are experiencing and the spin-off effect of increased costs. This is in turn creating more pressure for developments to stack up financially."
That's why now, more than ever, developers and contractors need straight up, pragmatic professional support to make sound financial decisions.
 Learn more about this exciting development at www.apliving.co.nz