When you think about Switzerland, what comes to the forefront of your mind? Is it expensive watches, exclusive banking, cuckoo clocks or chocolate maybe?
Although this is a story about none of those things, it is about something for which the Swiss are also globally renowned: precision. Specifically, the precision involved in assembling a very Swiss factory at the bottom of the world, replicated to the centimetre to accommodate precision machinery that was transported by ship from Langenthal, Switzerland, to Cromwell, Central Otago! And not just any factory – but one that now produces precisely prefabricated timber panels and elements for the residential and commercial construction sectors.
It's also about two people who couldn't shake a dream to provide a more efficient, sustainable, cost effective and higher quality option to the building industry.
So who are these people, and what is their company called?
Hector Egger New Zealand is the company; a new Cromwell-based joint venture business formed between Swiss company Hector Egger Holzbau AG and two Queenstown-based partners, Tristan Franklin and Stephan Mäusli.
Hector Egger NZ specialises in manufacturing high-tech timber structures and prefabricated timber panels for residential and commercial building construction. It uses a suite of proven offsite manufacturing solutions pioneered by Hector Egger Holzbau AG, which has 20 years' experience in offsite manufacturing of timber buildings and structures, with three ISO 9001 certified factories operating in Switzerland.
Hector Egger NZ has recently completed construction of a new 3,500m² Cromwell factory and office building, and manufacturing got underway at the beginning of this year. The company's intention is to improve the diversity of construction options available in the New Zealand market, provide cost certainty with higher quality outcomes, be more sustainably focused and produce timber panels and elements faster than traditional building methods.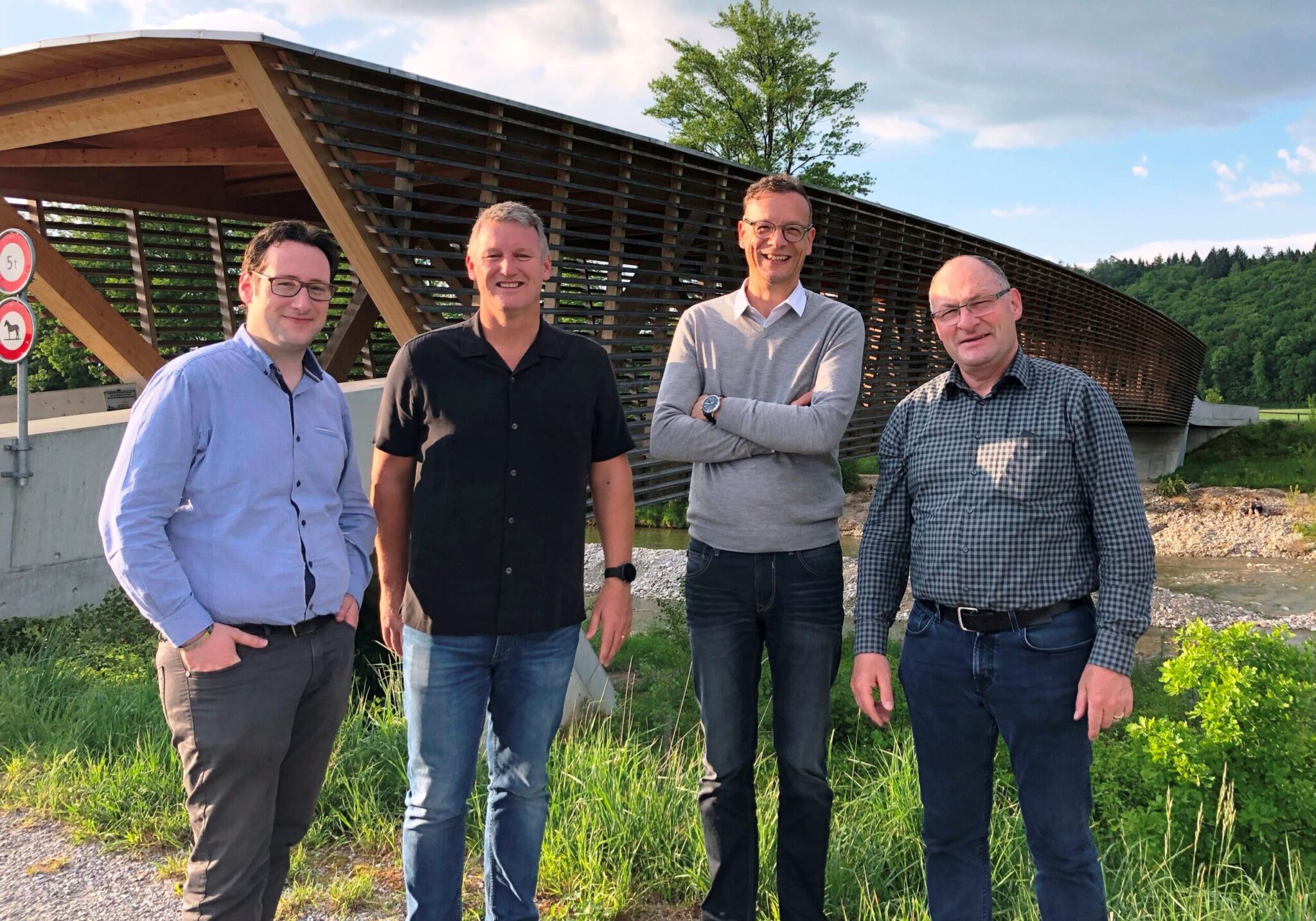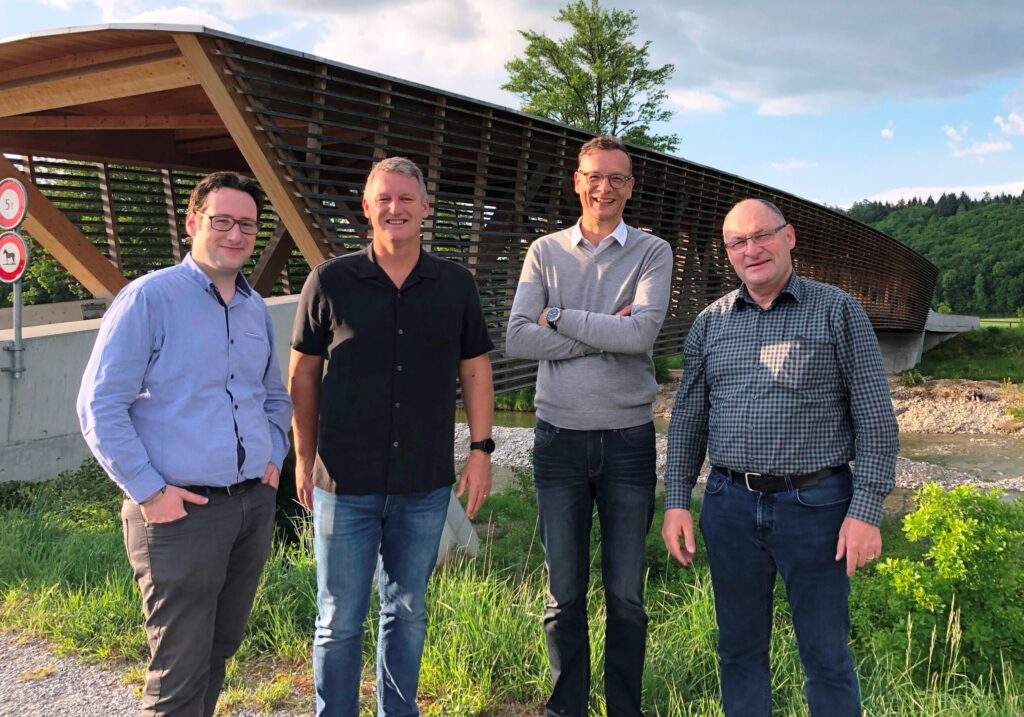 How did this all come about?
Tristan Franklin, Director of Hector Egger NZ, explains: "Stephan has a long-standing relationship with Hector Egger Holzbau AG originating from an office building he designed in Switzerland 17 years ago. He maintained a relationship with the company owners after the project, thinking for a long time that offsite manufacturing could work well here in New Zealand given the similarities we share across building codes and timber construction.
"After the Christchurch earthquakes, Stephan approached Hector Egger Holzbau AG about exploring the obvious opportunities together, but it was still slightly too early for prefabricated buildings and the market was just not receptive at the time.
"Going forward to early 2017, Stephan and I met when we became neighbours in Queenstown where he had moved to run a well-known construction company in the region. We got talking about construction and some of the many issues being faced by the industry, and he suggested making contact again with Hector Egger Holzbau AG to explore this opportunity again. Stephan set up a conference call the following week to introduce me as well as the opportunities we saw in New Zealand, and this Monday night conference call is a discipline we have maintained every week since then."
At the same point in time, Hector Egger Holzbau AG were finalising the upgrade of their largest factory in Switzerland to a fully robotic operation, meaning the existing machinery was going to need to come out. Rather than sell this to other companies in Europe and therefore giving away the IP in their customised machines, they could see an opportunity to extend the useful life of the machinery in New Zealand.
The NZ partners were invited to Switzerland for the 170th anniversary of the original timber construction company. They spent a couple of weeks at the HQ developing the relationship and also understanding the workings of an advanced timber Offsite Manufacturing (OSM) business. Not long after this visit, Paul and Michael Schär visited New Zealand where they spent several weeks further assessing the opportunities in New Zealand with Stephan and Tristan.
"They particularly liked the size and scale of developments in New Zealand and also the repetition of design typologies that they saw here," says Tristan. "In Switzerland everything is very bespoke, but here the opportunity existed to work with developers, councils and government on projects with scale and repetition."

How did they progress from there?
"We originally looked at leasing an existing factory and bringing the machines down, but we soon realised that we would be better to fully commit and copy the exact form and IP of the Swiss business," says Tristan. "This even involved replicating the footprint of the Swiss factory to the centimetre to follow the lean manufacturing processes they had developed over 20 years in operation."
Making the decision to buy land and build their own factory, the NZ-based partners looked around the North Island and Christchurch for the right site, before eventually deciding there was plenty of opportunity for a business of this size in Cromwell – an ideal location geographically situated near Queenstown and Wanaka, with excellent road access to Dunedin, Christchurch and Invercargill.
They purchased some land on Old Saleyard Road, and set about designing a replica of the Swiss factory, explains Tristan.
"Although the main factory is built primarily of steel, Kingspan and precast concrete we were able to manufacture our offices – a two-storey, 450m2, un-treated timber building in Switzerland where it was then shipped down in six OT 40-foot containers and assembled onsite in 8 days. It was important to demonstrate our own methodology in the new Cromwell building and this would definitely extend to the main factory structure on any future expansion!"

How did they build the new factory office building?
Tristan explains:
"As with all of our projects, the process starts with a 3D model to help visualise all of the connection details, calculate material quantities and resolve any issues or clashes in the structure. We can then break each project down to the very last staple and screw which in turn allows us to provide fixed price quotations to our clients. Once the 3D model and shop drawings are completed we then pass those files through to the factory for processing. This starts with the cutting of all of the timber components, moves through to the assembly of the panels and elements and finishes with the transport and assembly of our timber structure on site."
White Associates were involved through this process, with director Darin Bayer assisting in setting up bank funding and providing advice on offsite materials and the procurement process, before facilitating the drawdown process. Getting involved early 2019, when the partners were procuring subtrades, Darin says that visiting the site made a strong impression.
"When I went to the bare site I was immediately impressed at the precision involved," says Darin. "The components for the office were being shipped from Switzerland, and everything happened exactly as anticipated. Even with Covid in the mix, they overcame their timeframe and delivery challenges by applying additional resource here in New Zealand. The process worked so well."
For his part, Tristan says that White Associates were "fantastic, really good to work with. They made a real effort to understand the differences in our methodology compared to what they normally deal with. Trying to get something like this established in New Zealand is incredibly difficult, and without financially strong business partners, plus a foot up with machinery, it would have been almost impossible to execute.
"When we initially went to the banks, we struggled to get the big four to understand what we were proposing, which was really frustrating. It was hard to get them to invest the time required to understand our business model, and although all thought it was a great idea and much needed in the market, they were not able to assist us with lending. It wasn't until we met the new Queenstown Commercial Manager for Kiwibank, who really committed to understanding our business plan and financial model, that we eventually banked the entire project with him. Kiwibank also saw the calibre of White Associates as PQS, and if they signed off on a claim then they were comfortable. White Associates have been an important part of that financing puzzle."

The build was not without its challenges. Starting on site in January 2020, the on-site team were just about to start vertical works on the factory building when lockdown paused everything for six weeks. As soon as they could they got back on site and completed the build in November, with Code of Compliance issued in January 2021: a 12-month project from start to finish.
"We achieved exactly what we said we would," says Tristan. "Our timelines and budget were accurate, and we started to manufacture on 11 January as originally planned. Covid-19 certainly threw in a few extra challenges around commissioning of machinery, as we couldn't get the specialist technicians in from Europe, but with a combination of service agents in New Zealand and online technical support from Europe, this was successfully achieved."
Outcome: how do they feel about the facility now it is up and running?
"It's fantastic," says Tristan. "We have a great-looking clear-span industrial building and a high-quality timber office building, really functional and performing exactly as we intended."
He says that the facility replicates the same IP and processes as their Swiss partners and is focused on the same lean manufacturing principles developed in Switzerland.
"Our panelised system is either engineered to meet NZ code or designed to be fully compliant with NZS 3604 building standards. It is faster to completion, less expensive and higher quality when manufactured offsite. This solution can be used equally well across stand-alone houses, medium density developments, multi-storey apartments, schools and commercial buildings. A 150m2 family home will take approximately 6-8 weeks in design and engineering per typology, 5 days factory manufacture and 3-5 days on site installation to weathertight envelope. We also provide fixed pricing for the manufacture and installation of our timber panels and elements.

The rest of the world is starting to embrace the use of mass timber to reduce the amount of steel and concrete in construction, and given our Government's targets around reducing carbon emissions, timber construction is definitely on trend. By taking construction into a controlled factory environment with no adverse weather effects, minimising waste, enhancing quality, improving health and safety outcomes and reducing time on site, offsite-manufacturing has an important role to play in the future of the construction industry."
He adds that Hector Egger NZ is already working on its first project, prefabricating wall, roof and mid-floor panels for six duplex houses for Jacks Point in Queenstown, with several other projects contracted and many more in the pipeline.
"We are very positive for the future and committed to showing that New Zealand can build better quality, cost effective and sustainably focused buildings than is currently the case."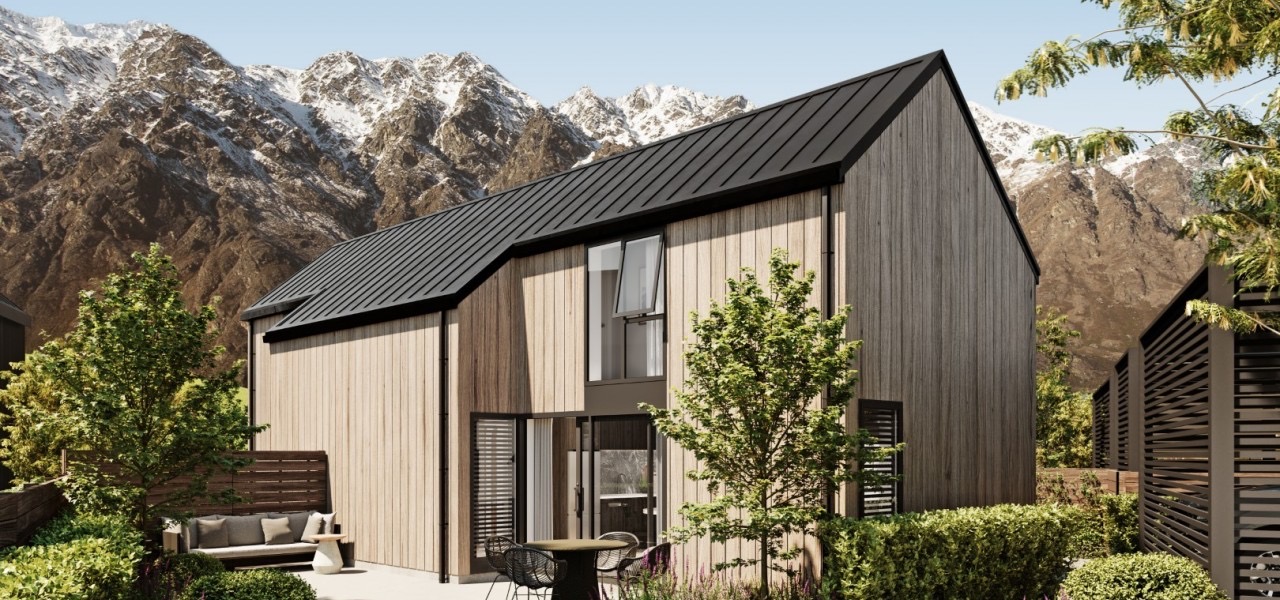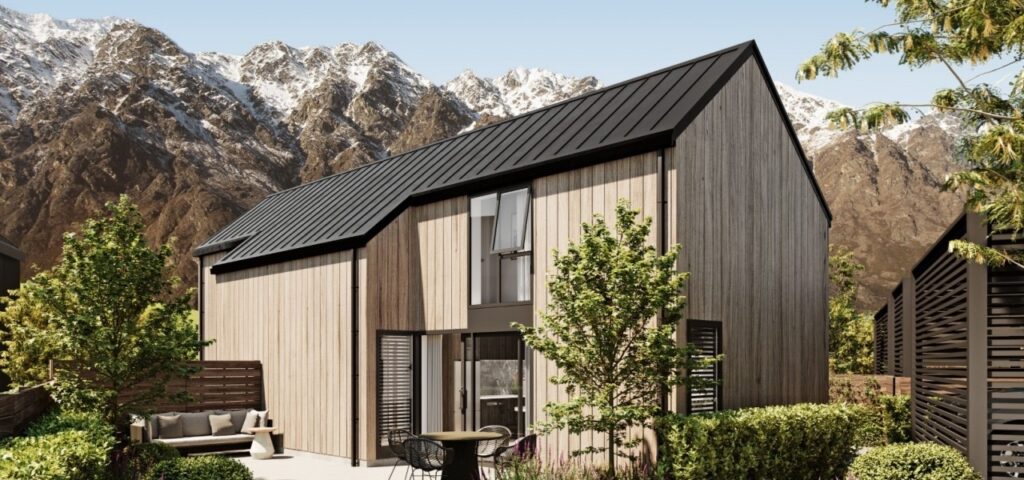 How can NZ developers and builders use this process and facility?
"Talk to us early," says Tristan. "If you're going to prefabricate then you need to make this decision early in the process. This allows us to work alongside the project team to design and value-engineer the building for offsite manufacture and prefabrication.

We are very happy to show people through our new facility with the aim of encouraging the adoption of prefabrication, and to make more and more people aware of the benefits. And just like the Hector Egger company motto – 'Think. Plan. Build' – we will approach every project with the same methodology, and always in that order."