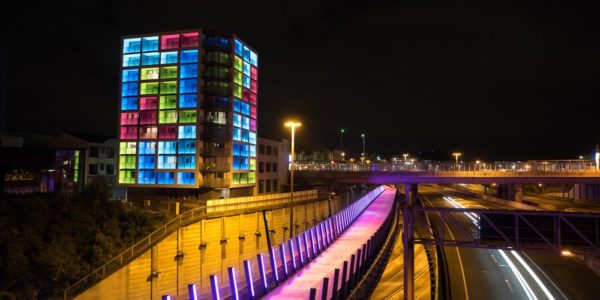 HAKA HOTEL
Client: Davies Properties
Location: Auckland
Year: 2018
An 11-storey hotel in the heart of Auckland comprising 61 rooms. This high rise four-star hotel with a mix of studio, one and two bedroom suites, has become something of a night-time landmark because of its distinctive, multi-coloured, patchwork lighting and its high profile position overlooking the motorway network on the Karangahape Rd ridge line.
Roles & Responsibilities: 
White Associates provided procurement and contract compilation assistance, engineer to the contract services, post contract cost management and bank funding representation.