Just over a year ago, a temporary symbol of Christchurch's powerful resilience, creativity and determination became a permanent city attraction when the Riverside Market opened to customers.
Since then, the hugely popular covered market has gone from strength to strength, attracting 30 independent food outlets, 40 fresh produce stalls and 10,000 visitors every day into its welcoming, humming 3,500 sqm space at 96 Oxford Terrace.
Now nominated for the Yardi Retail Property Award at the Property Council NZ Property Industry Awards 2020, Riverside Market has also attracted praise from visitors and media alike for its ability to provide a stellar new offering in the city centre. As Stuff.co.nz wrote in a review recently,
"Riverside Market has completely electrified the inner city with its bustling community hub, complete with a 7-day-trading farmers' market, owner-operated eateries, and boutique retailers."
This success is extremely satisfying for us at White Associates, as we love being involved with projects that become integral to their city. As White Associates Director Darin Bayer says,
"Riverside Market has become a focal point in Christchurch, a real community hub at the western end of Christchurch's retail precinct, for visitors and locals alike. It was a very successful project and is now doing extremely well. This is the sort of project we get excited to work on – we really enjoyed it.

Built overlooking the east bank of the Avon River, it is intertwined with several laneways, with the main Little Oxford Lane leading to the CCC carpark and Ballantynes department store. At a time of supporting local, Riverside Market supports local growers and small businesses by purchasing fresh, organic produce, meat, seafood, freshly baked goods, coffee and more. A strong point of a local market is a reduced carbon footprint, minimising food packaging and waste and travel both for producers and purchasers of locally grown food."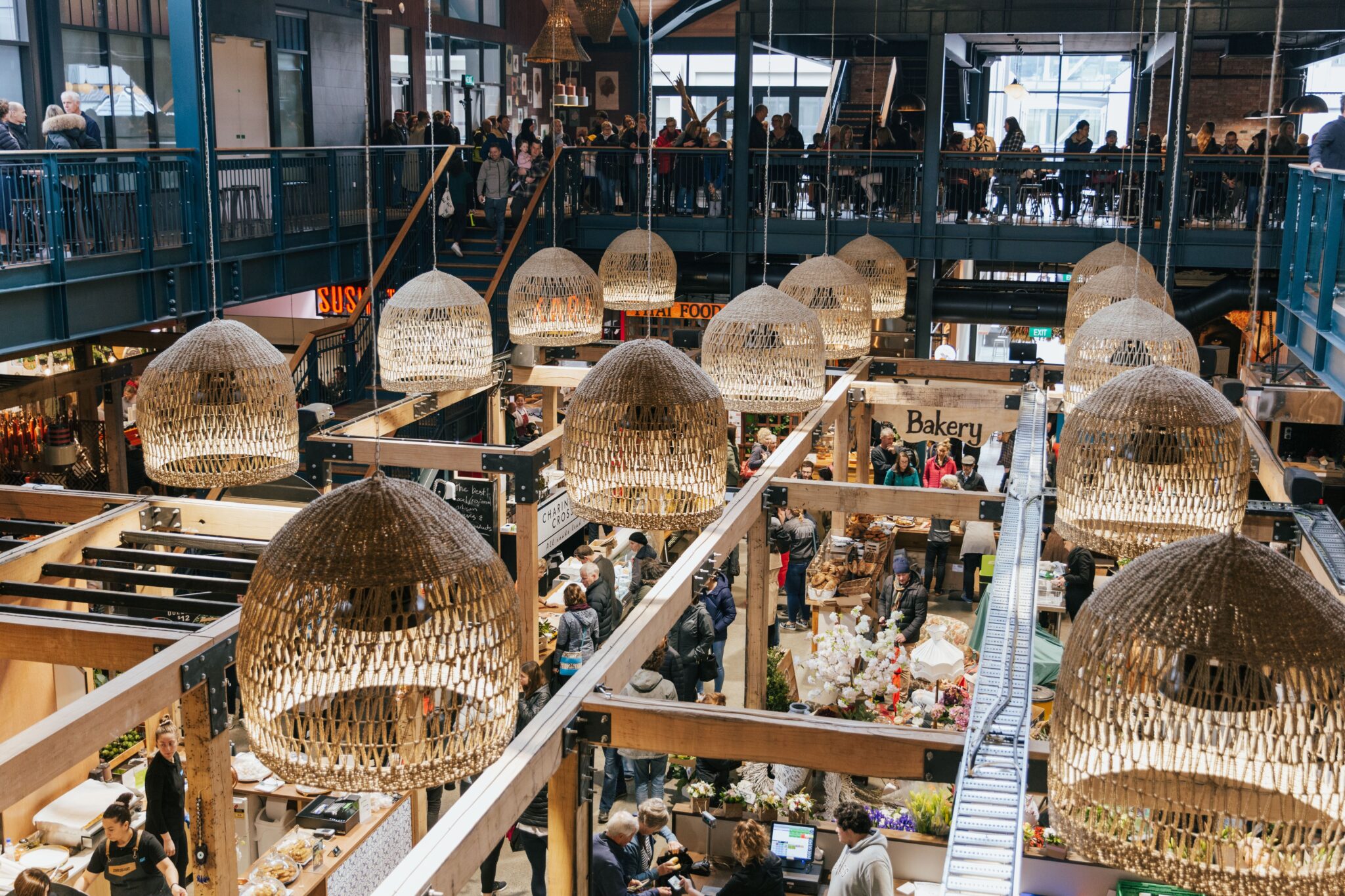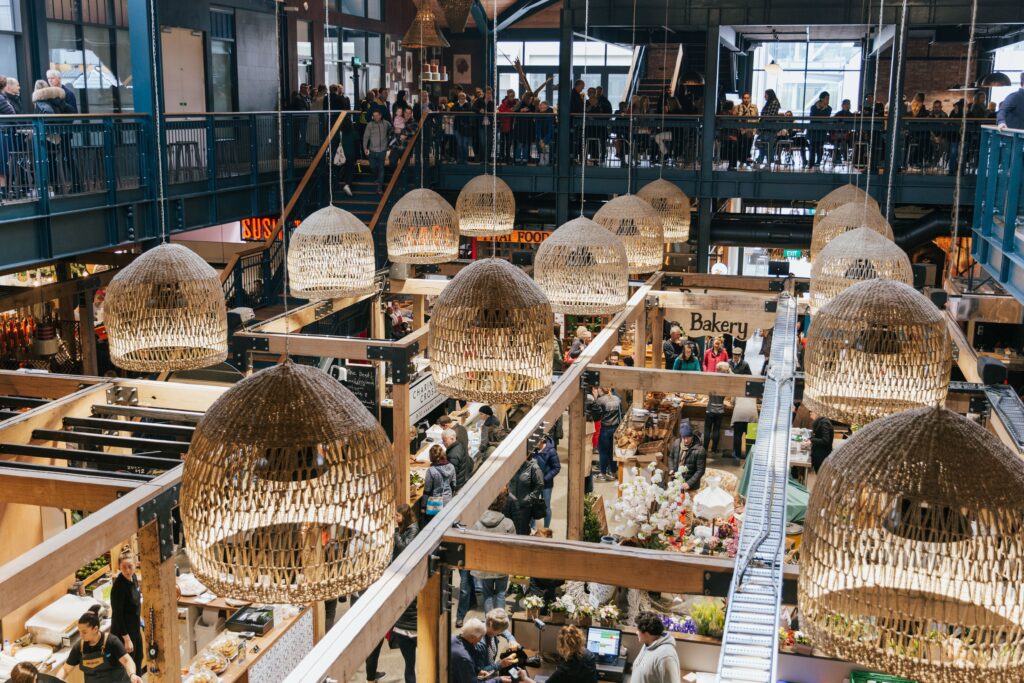 A high-end retail redevelopment on the site of the previous Re:Start Mall, bordered by Cashel and Lichfield streets and Oxford Terrace, Riverside Market includes a farmers' market, restaurants, food stalls and retail shops.
The development by Richard Peebles, Kris Inglis and Mike Percasky contains not only the farmers' market but also 15 high-end fashion and retail tenancies, 4 mezzanine floor hospitality opportunities and an open rooftop bar. Outdoor seating spills onto Oxford Terrace, which has been paved and pedestrianised to create a lively and engaging destination for locals and visitors.
Investor Richard Peebles says he had wanted to create a farmers' market in the city for a long time, but finding the right location had been difficult until the Re:Start site and surrounding land became available through Crown company Ōtākaro.
"The markets also offer the ability for small businesses and entrepreneurs to essentially incubate their businesses – barriers to entry are low," explains Richard.
White Associates provided bank funding Quantity Surveyor representation for this development. White Associates Director Darin Bayer says that this transformational development is testament to what can be achieved
"with incredible vision, thorough planning and a strong commitment to providing the Christchurch community with an outstanding new precinct."
Richard Peebles has been involved in numerous other central city projects, such as the McKenzie and Willis development on High Street and a three storey build on the Hereford end of The Terrace that houses a restaurant & bars on the ground and first floor with office space at the top.
"It's great to be part of the building momentum. The city has really taken shape post-quake and the Riverside Market has contributed towards making everything a lot more lively and active".
Let's hope that Riverside Market can add gold at the awards to the plaudits it is already attracting from the public!