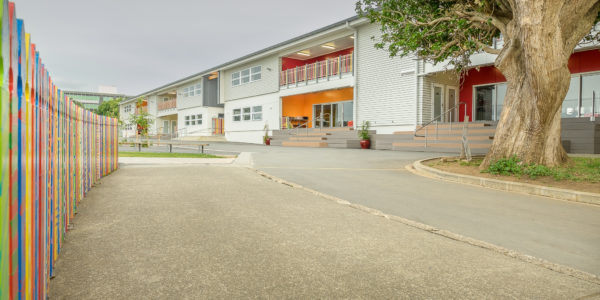 CLASSROOM DELIVERY PROGRAMME
Client: Ministry of Education
Location: Various Schools in the Auckland and Northland regions
What is the Classroom Delivery Programme?
The Classroom Delivery Programme focuses on 130 roll growth projects in the Auckland and Northland regions. The Ministry is seeking consistent, cost-effective and high-quality delivery of its new classrooms.
The Ministry wants one point of contact for contractors while ensuring the programme is rolled out according to the streamlined process they've decided upon.
Our role: acting on behalf of the Ministry of Education
For the CPD, we effectively act as an extension of the Ministry, carrying out the internal programme management function. We are responsible for the process of design, engagement, budgets, managing contractors, working collaboratively with project managers and reporting back to our client and other stakeholders.
In practical terms, we visit each of the school sites, reviewing the current classroom sizes and facilities alongside the school management and the Ministry. From the initial site visit, our role includes:
Understanding the needs of each school, including roll growth and budget
Bringing together a group of consortia of Project Managers and designers to collaborate on the project
Managing the overall CDP programme and process, including scoping, funding applications and attending meetings on behalf of the Ministry
Reviewing the construction process, monitoring practical completion and the defect remediation process.
In addition, we ensure the design team is hitting the key deliverables, as well as delivering peer and budget reviews to make sure best practice is applied across all schools.