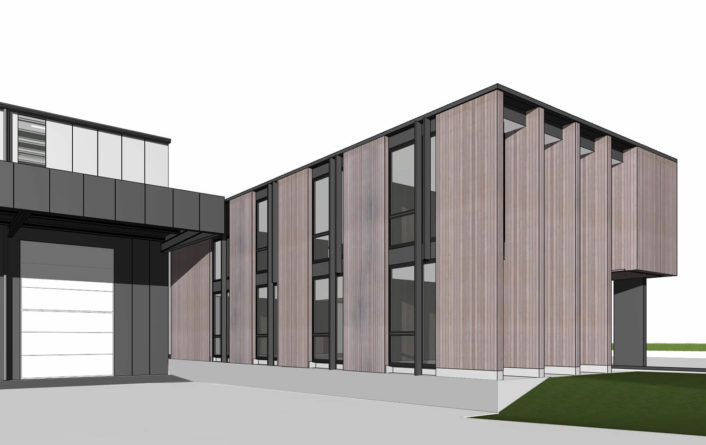 HECTOR EGGOR FACTORY & OFFICE DEVELOPMENT
Client: Hector Eggor
Location: Queenstown 
Year: Ongoing
Construction of a new purpose-built factory for the manufacture of panelised timber elements for residential and commercial construction projects. The new factory and associated offices are based over two lots at Cromwell Business Park.
The 12-meter high, architecturally designed warehouse will accommodate the specialised equipment utilised by Hector Egger in the prefabrication of the respective building elements. The scope of the projects includes a warehouse factory, storage/ mezzanine space, office/ staff rooms on the ground floor and first floor, covered canopy and associated asphalt sealed yard. 
Roles & Responsibilities:  Funding representation.