In our most recent newsletter, we told you about a superb company called Hector Egger that picked up and transported a Swiss factory to Cromwell in order to lead a new wave of prefabricated construction in the South Island.
This article follows the Hector Egger trail by exploring not only how the products from that factory are being used – in the development of Willow Pond and Clubhouse Lane precincts at Jack's Point – but also how our own team is travelling in Queenstown as we work on these projects – and more.
In December 2019, we announced we were establishing an office in Queenstown, to be led by our rising star Elliot Smith. Fast forward 18 months, and it's all go for the White Associates team, with many cutting-edge projects getting our pulses racing in the adventure capital of the world…
Active and busy across the region, Elliot now leads a growing team, having employed a new quantity surveyor, Olivia de Rooy. Elliot and Olivia are working on a rich variety of development projects including subdivisions, high-end homes, retail and commercial developments, as well as hotel and civil works. These include the leading-edge Willow Pond and Clubhouse Lane developments in Jack's Point, where the latest prefabricated construction techniques and materials are being employed. They are also starting a number of projects at early inception stages, including apartment projects in town.
"The market is really positive with projects starting to take shape following Covid last year, and investors and developers are commencing work and building momentum," says Elliot. "Having a team on the ground is proving exceptionally valuable, as we have learned so much about the challenges and opportunities of the region.

Resources are still incredibly limited, including a lack of a robust and resilient supply chain. Therefore, local knowledge of the intricacies of working within this environment is essential. In particular, one of the main challenges in the South Island is the complexities of winter work, particularly how it can affect project timings like laying asphalt and concrete. You have to get it right, and it's something that our team are across."
When considering how resource issues are affecting projects in the region, clients need to make sure the project team is considered early enough, including the procurement plan for the project due to supply chain delays. Darin Bayer, Director at White Associates, says that detailed planning and resourcing are becoming essential.
"It's incredibly tight for some of the bigger projects that are coming down the line in Queenstown. Resourcing alternatives from the likes of Christchurch may offer a solution to the issue, but Christchurch is also experiencing a growth in demand, particularly within the residential sector and infill development."
However, he says funders are focused on getting involved in the right projects in the region.
"From a project finance perspective, if a deal stacks up then they will be extremely supportive. We're working hard on the ground, growing the team in Queenstown and embracing what intricacies that the Queenstown market offers."
Willow Pond and Clubhouse Lane
White Associates has been appointed as funding representative on a number of projects within the exciting new residential, and commercial district Jack's Point on the shores of Lake Wakatipu, just 15 minutes from Queenstown.
As detailed in our previous article Swiss Precision in Cromwell, White Associates assisted in concluding the construction contracts with Hector Egger. Hector Egger is now working with Falconer Corporate Limited to develop two projects within Jack's Point Village: Willow Pond and Clubhouse Lane.
Falconer Corporate Limited, a New Zealand company specialising in property development in Auckland and Queenstown, has already completed a number of houses in Jack's Point. They are currently engaged in delivering 80 x 3-bedroom houses at Willow Pond, including 17 lakefront properties, and working on Clubhouse Lane, which is 880m2 of commercial space and 24 apartments.
Elliot says that Darby Partners, the owners of Jack's Point, sell land parcels to developers such as Falconer.
"Dean Falconer, founder of Falconer Corporate, has created something really impressive at Willow Pond. Essentially he has taken it from being an overgrown pond to a really appealing space. He is making the pond into a real asset: a unique and identifiable feature."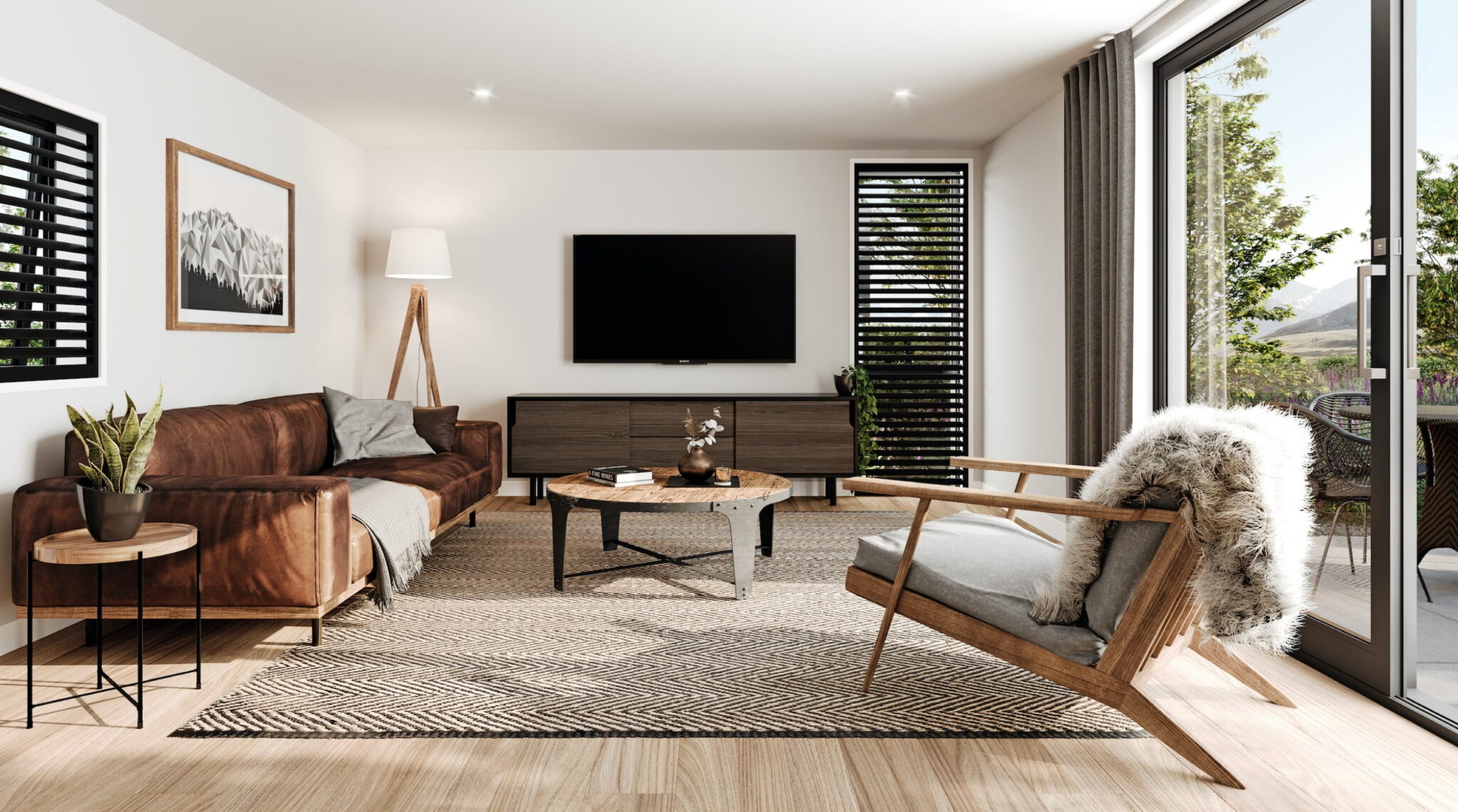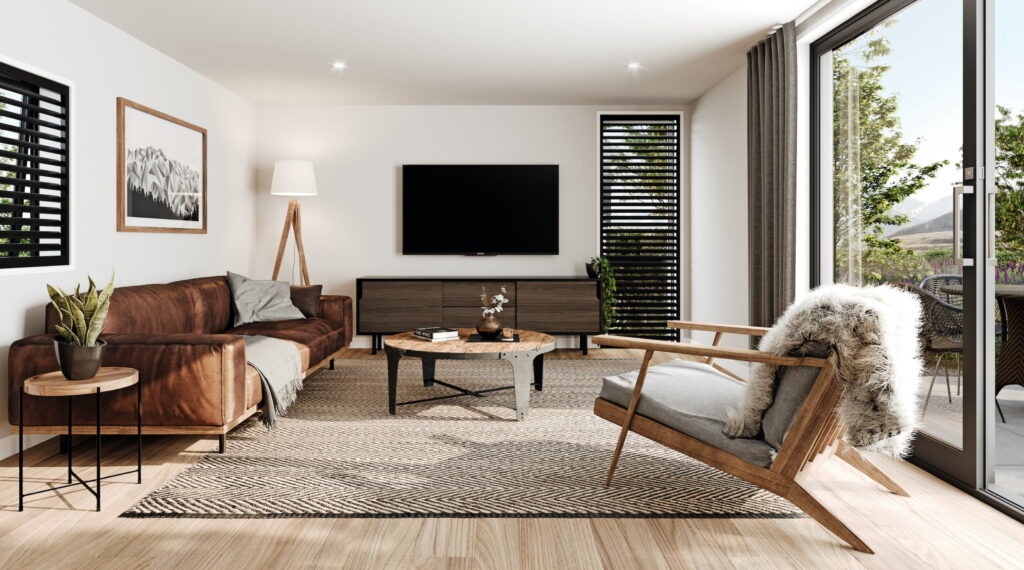 Willow Pond is a perfect example of a design that is workable, can offer scalability and generates time efficiencies through the Hector Egger model. Willow Pond is a shining example of how the component-ised building concept can be used well.
Working alongside Falconer Corporate, Elliot sees how they are changing how building is being undertaken in Queenstown, and the positive effect that it is having.
"Falconer uses Hector Egger's product, and it's so great to see this on the market. It offers affordable and attractive housing for first time home buyers and delivers an exceptional finish. It really showcases how prefab homes can be used within a local development and be adapted to Jacks Point covenants."
From a funding and Quantity Surveyor point of view, Darin also comments that component-isation helps in establishing a programme.
"Once it is in the delivery schedule there is not going to be delay in components, and once the components arrive on site the structure can be installed quickly.

This process provides more confidence in the actual pricing elements with fewer variables. As it's built in the factory, timeframes and components remain the same, and production can be done on scale with less opportunity for costings to be incorrect through the contractor."

He adds that funders should give this approach more air time. "This model is worth examining closely, as it can get a project to the point of sale quicker, in turn reducing time risk, which ultimately benefits the funder. Most funders want to know what the timeframe is and anything that can be done to reduce that is a benefit to all."
The fact that the end product delivers stunning aesthetics and design is an added bonus.
Elliot adds:
"Our funding advice approach also covered Falconer Corporate's other project within Jack's Point. Clubhouse Lane is the first mixed use development to be released in Jack's Point Village, comprising 28 residential units and 12 commercial spaces. It's a pretty spectacular example of how modern, well designed retail, commercial and residential spaces can add a significant dimension to an already-beautiful location."
Elliot finishes by saying how excited the team are by the momentum they're seeing within the South Island.
"The team is here to provide advice which can help add value and impact with our local knowledge. We're servicing projects throughout the lower South Island, working on projects from Christchurch to Queenstown. Our team move around the South Island working with clients, so for example if you have a project in Dunedin or Invercargill, and you need funding advice, then we're keen and available to help."